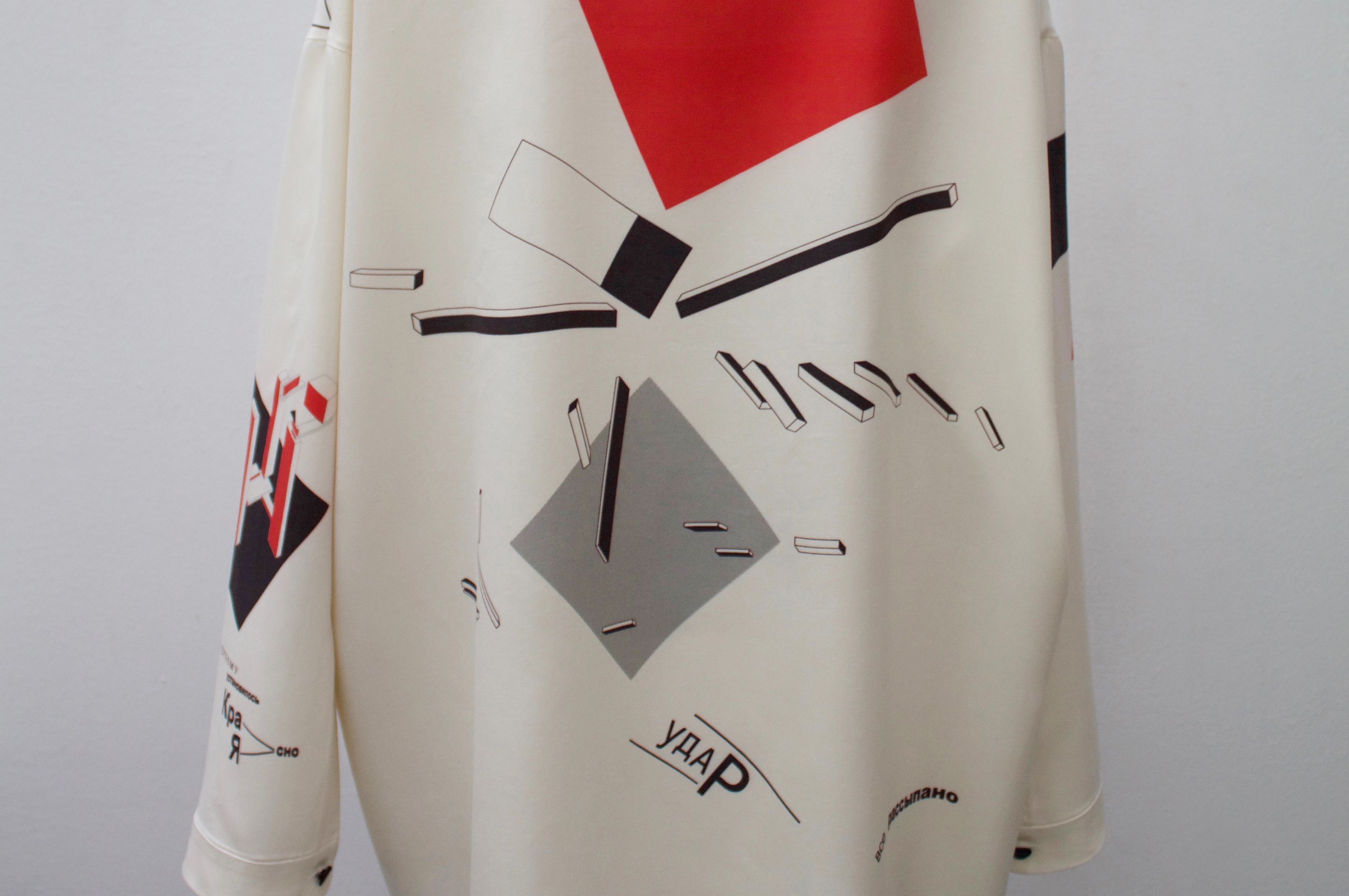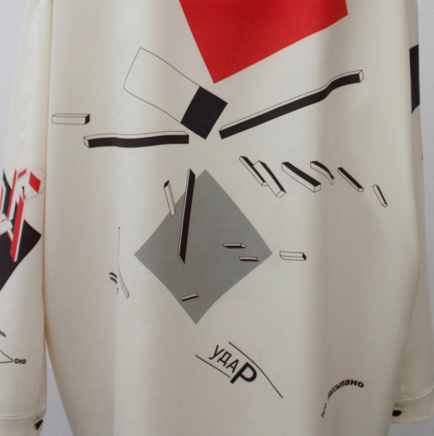 About 2 Squares
×

ABOUT 2 SQUARES

This season draws inspiration from progressive and modernist ideas of Russian avant-garde that reached its height at a momentous period in history as a transformational and turbulent time of the Russian revolution coincided with a profound period of creativity in the arts.

The pure geometric cone shapes evoke Suprematist paintings, silhouette-altering pockets on skirts and trousers, challenging established garment construction norms, appear equally utilitarian and reminiscent of futurist theatre costume designs of Kazimir Malevich and Varvara Stepanova. The print brings to life El Lissitzky's (a pioneer of graphic design and typography) brilliantly astute take on the historic events in an illustrated Suprematist tale of 2 squares.

Silk in its variety of textures — from exquisite sculptural gazaar to the raw feel of printed spun silk — remains at the centre the collection. Garments are cut and meticulously finished at the designer's East-London studio.